CNN)
-- Forces loyal to Ivory Coast's elected president stormed the residence of Laurent Gbagbo, the man who refuses to hand over power, a former spokesman for elected President Alassane Ouattara told CNN Wednesday.
"Negotiations with Gbabgo have failed," Mamadou Toure said. "Gbagbo decided not to surrender so Ouattara's forces were left with no other choice. The aim is to get him out of the residence without harming him."
"President Alassane Ouattara will have to decide what happens next," added Toure, who is now at the country's embassy in Paris and says he is in direct contact with Ouattara's forces.
Gbagbo "will be brought to justice," a different spokesman for Ouattara told CNN Wednesday.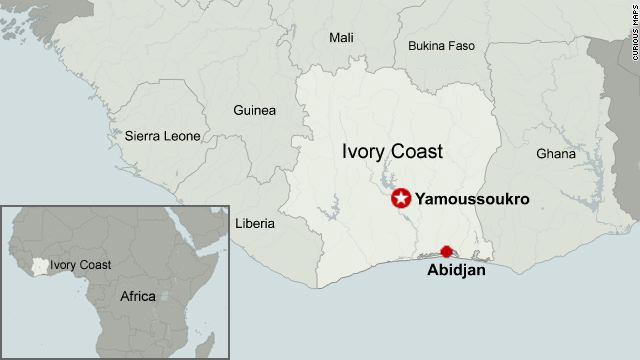 Gbagbo seemed to be on the point of surrender Tuesday after four months of conflict between his forces and those of Ouattara, but then backtracked.
It "seems like he has lost his mind... it means that there is something wrong with this guy," Ouattara spokesman Patrick Achi said.
Gbagbo advisor Abdon Bayeto confirmed that he had not surrendered.
He said both sides had been asked to sign a cease-fire to allow the United Nations and French peacekeepers to deal with the humanitarian crisis on the ground.
Bayeto, who is in London, said he had not spoken with Gbagbo on Wednesday but has been in contact with others around him,
Ouattara's side is appealing directly to Gbagbo's fighters to put down their weapons, Ouattara spokesman Achi said.
"We cannot sit and wait for him to become reasonable" in the face of the "humanitarian catastrophe" facing the main city, Abidjan, Achi argued. The city of five million people had "no more electricity, no more sanitation and bodies on the street," he said.
Ouattara's forces entered Abidjan on Thursday after an offensive that swept across the cocoa-producing country. When they arrived, the sporadic post-election violence that had plagued Abidjan for four months escalated into war.