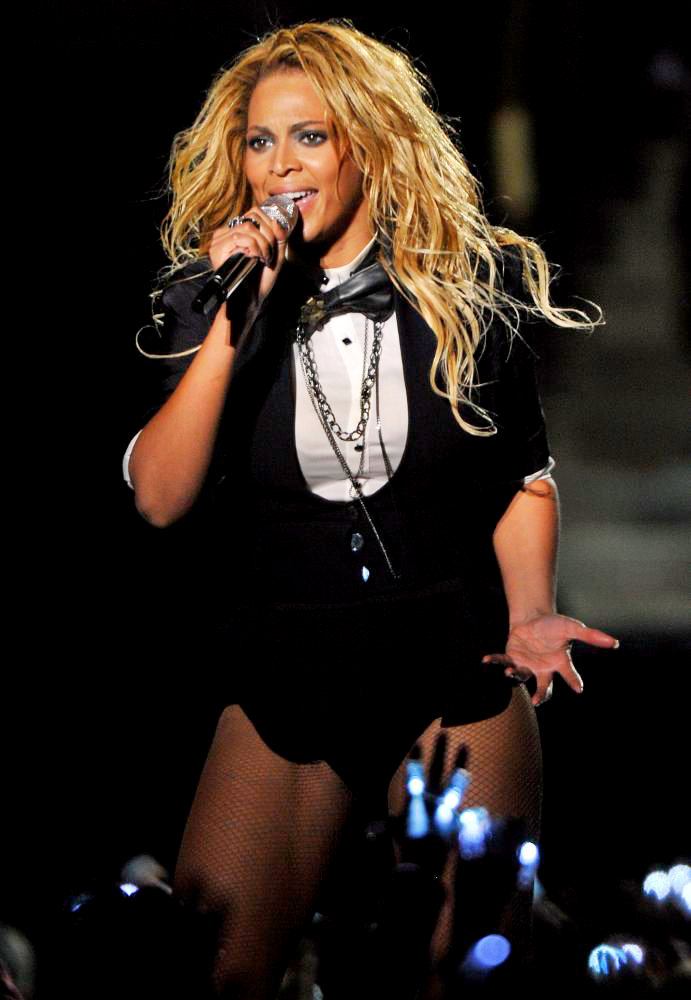 Peace Oprah......
"The first part of the two-part "Oprah Winfrey Show" star-studded surprise episode aired Monday (May 23), and with appearances from Tom Hanks, Tom Cruise, Dakota Fanning, Halle Berry, Diane Sawyer and Madonna, it was Beyoncé and her over-the-top, girl-powered stage spectacle that had the audience — and Oprah — moving.
Donning a tuxedo bodysuit and surrounded by a cavalcade of all-female backup dancers, Beyoncé strutted her stuff as she performed her new single, "Run the World (Girls)."
"Oprah, your persuasion can build a nation," B said mid-song. "We love you, Oprah. Thank you," she told the talk-show host at the end of the performance, giving a hug to Winfrey.
Last week, MTV News spoke to Beyoncé's longtime choreographer, Frank Gatson Jr., who commented on the honor of performing for Oprah during her epic farewell week. (The final "Oprah Winfrey Show" episode airs Wednesday.)" -
read more
- via MTV