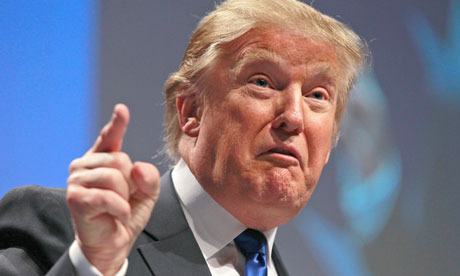 "Donald Trump, whose public flirtation with a presidential run has overshadowed the early stages of the Republican primary race, announced Monday that he will not be a candidate in 2012.
Speaking at an event to announce NBC's fall network lineup in New York, Trump said he would continue hosting his reality show, "Celebrity Apprentice."
"I will not be running for president, as much as I'd like to," he said.
In a statement, Trump said the decision "does not come easily or without a regret," and said that he believes that had he run, he could have won.
"I have spent the past several months unofficially campaigning and recognize that running for public office cannot be done half-heartedly. Ultimately, however, business is my greatest passion and I am not ready to leave the private sector," he said in the statement.
In his statement, Trump also thanked those who expressed support for his efforts, and promised to "continue to voice my opinions loudly and help to shape our politicians' thoughts."
The New York real estate titan began floating the notion of a presidential run just as the new season of his reality show was set to debut. In interviews, he eagerly plugged the show as he also offered his views on issues like the economy and foreign policy."
read more
- via LATimes