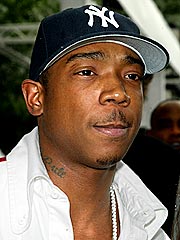 Where did the money go?!?!?!
"Rapper Jeffrey Atkins, also known as Ja Rule, was sentenced Monday to 28 months in prison for failing to file tax returns with the IRS after admitting that he did not file his taxes for five years, the Justice Department said in a news release Monday.
The 35-year-old performer from Saddle River, New Jersey, had pleaded guilty to three of five counts before U.S. Magistrate Judge Patty Shwartz, who imposed the sentence in Newark federal court.
From 2004 through 2008, Atkins received royalties from ASJA Inc. and performance income from Rule Tours Inc., but failed to file returns that would have mandated he pay the government $1,137,912, the release said. Though he pleaded guilty to charges related only to the first three years, he will pay back taxes and penalties for all five, it said.
"Taxpayers do not have the luxury of deciding whether to comply with laws," Shwartz said in sentencing. She further sentenced Atkins to a year of supervised release.
The prison term announced Monday is to be concurrent with a previous sentence Atkins is serving on unrelated state charges."
- read more
- via CNN
Source
: